LMN LAWYERS SPEAKS YOUR LANGUAGE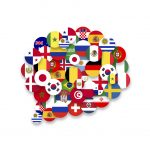 At LMN Lawyers our solicitors provide advice and legal services in languages other than English.
Currently, we are able to assist you in Spanish/ Korean/ Arabic!

ABN 61641545155
Legal matters are often confusing and the outcomes can deeply affect your life. Here at LMN Lawyers what we do best is provide good, solid, understandable legal advice.
Copyright © 2020 LMN Lawyers