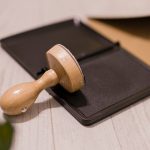 Clients with international interests or dealings often need documents 'notarised' by a notary public. A notary is a Senior lawyer invested with authority recognised under International Law.
In some circumstances, a Power attorney to be used overseas must be prepared and witnessed by a Notary Public and the notary's certificate itself needs to be verified by the Department of Foreign Affairs and Trade on behalf of the Australian Government in a separate document called an 'apostille'.
In some overseas jurisdictions certified copies of documents are accepted only if have been certified by a Notary Public.
Please contact us for appoinments and fees for notarial services : ricvic@lmnlawyers.com.au