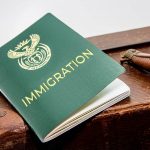 Our Immigration Law service can assist you whether you are seeking to live and work in Australia or you are seeking to come to Australia for business or for temporary reasons such as study, retirement.
Do you know that there are several different types of Australian visas available for people who want to come to Australia?. Government fees for lodging and processing of visa applications are considerably high and in most cases non-refundable.
We can also help you in cases where your visa application has been refused or your current visa has been cancelled.
Choosing the right immigration law service can be one of the most important decisions of your life. We have over 19 years of experience in immigration law.
Our service includes:
Advice and assistance with applications under Investors and Business  Migration category including SIV; General Skilled Migration (GSM); Employer Sponsored Visas (ENS and ENRS). 
Advice and assistance with applications for Family members e.g Parents and Spouse visas;
Advice and assistance on Change of Immigration Status in Australia e.g temporary to permanent resident.
Advice and assistance with temporary working visas, including sponsorships, nominations and visa extensions e.g subclass 457 visas
Advice and representation if your visa has been refused or you have been informed that your visa is one for cancellation .
Representation at the following specialised tribunals: Migration Review Tribunal, Administrative Appeals Tribunal, Refugee Review Tribunal, and in some instances at the Federal Court of Australia.