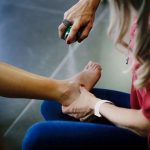 PERSONAL INJURY, WORKERS COMPENSATION, AND LITIGATION
1. If you have been injured
In a car accident,
By a traffic collision,
While a passenger of a vehicle during an accident,
Due to your doctor's negligence,
While being at the airport, or you were traveller of a local or international airline or chartered plane.
And need Compensation for the airplane crash related injuries or death.
Due to a slip & fall that was not your fault, or Resulting from any action that was not your fault.
By using any product that you have purchased in Australia
2. If you have been injured at your Workplace and/or need compensation for work related issues such as workplace bullying or Work Oriented Discrimination.
3. If you have been wrongly advised by a professional and you sustained losses because of that advice.
4. You were victim of a crime and need compensation for that.
You could be entitled to compensation.
We offer 'No win, No fee' arrangement for all such above matters, meaning that you do not have to pay any legal costs if we cannot get you compensation
If you would like to enquire further or book an appointment, please contact our office on 07 55295463 for your initial
FREE CONSULTATION!